Collections
Shop for artwork based on themed collections. Each image may be purchased as a canvas print, framed print, metal print, and more! Every purchase comes with a 30-day money-back guarantee.
About Jarek Filipowicz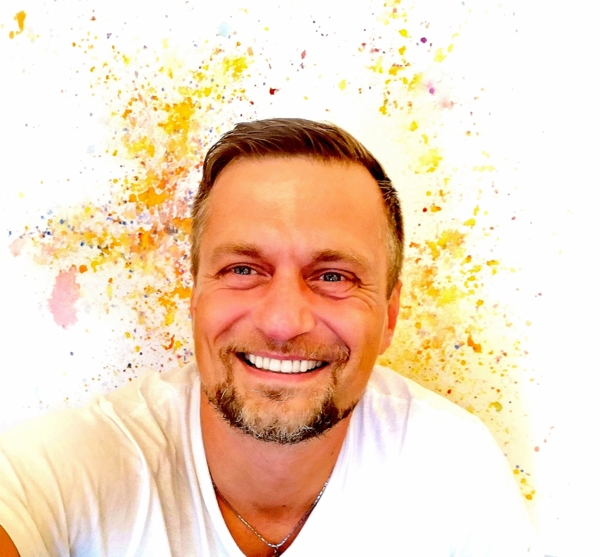 As a creative person, the word that describes me best is a weaver. Being born in Poland, the capital of industrial revolution - owing its boom and splendour to cotton, wool and flax mills, countless weaving workshops and an amazing carpet factory.

Continuing the family trend, my grandmother spent her best years working in a carpet factory, my grandfather worked as a decorator, who also in his spare time painted amazing cartoons and landscapes. My dad helped me use different mediums in creating countless paper houses, hats, masks and sat with me for what must have been hours watching me doodle on a piece of paper. He'd touch the tip of my nose with a finger dipped in paint, just to bring me back to the room with my thoughts. My mum, was a constant gardener and nourisher. In a very humble existence, my family brought me confidence in creativity. Among other things, early education helped me memorise two quotes displayed in the school halls:

'Richness of colour and line flows from a weaver's hand'.
By a poet Julian Tuwim
This resonated within me for so long and with such a subtle vibration.

The second one was by Marie Skłodowska-Curie.
'If I see anything vital around me, it is precisely that spirit of adventure, which seems indestructible and is akin to curiosity'.

Teenage years kept me busy running between the back yards of grey, scruffy townhouses, musky smelling libraries and other places perhaps you shouldn't really explore... Curiosity drives you to try things, some, more than once. Painting and drawing somehow stuck with me, despite my arts college application being rejected. Let's say my level of enthusiasm dropped just a bit. College was also not the best place to meet or be inspired by the best teachers.

My path meandered between new economy sweatshops, transfer printing manufacturing, computer sales, household goods, high fashion, international travel and global food manufacturing. Every little step getting more complicated and ever challenging. There was always something that attracted me to colours, textures, sensory experiences from the contrast between sunny winter mornings, sometimes grey and wet, then you step into violently fragrant warehouses full of washing powder, haircare products, cosmetics fillIng the air the with the opulence of thousands of flowers, summer breeze and heavy oud.

The most thrilling path has been the traveling. What an orgy of experience!! Frozen fjords of Alaska, snow covered muskox, mountain creeks filled with spawning salmon, the air heavy with glacial chill and scent of white lilacs in Ketchikan... I spent days gazing at the coastline and open ocean, moving among people I'd never meet in my life again. San Francisco with its massive bay and the Golden Gate veiled by morning fog and scorched by a midday sun. Long stretches of sandy beaches with cold waters of the Pacific. Mexican riviera, a stretch of land and sea taking you from serene Lovers Beach in Cabo San Lucas through Mazatlan with spectacular islands off its coast to tropical and humid Zihuatanejo, Puerto Vallarta with its resorts and scorched Acapulco with endless beaches, a bay running to the horizon and tropical charm, rather difficult to absorb entirely in a few hours free from a challenging day job.

In Acapulco, gazing at the stars above me, I covered my ears to the noise around and infiinite darkness spoke to me with a smile as wide as the entire Milky Way. A miracle of light as ancient as the molecules within me, the same light that created all life and everything around. Have my stars changed? Significantly! The first glimpse of understanding of how interconnected we all are came to me at that time.

My imagination had been stimulated in so many ways on my global travels that it has been rather hard to contain...and made returning to a dull and caged country, like Poland a real challenge that no longer served me.

With a couple of thousand pounds and no idea, where to start I found myself in London. Spare all the adventure of the ordinary life, it is a melting pot of cultures, cuisines, fashion, chic and shit. London is a fabulous city in the hub of Europe with the ability to fly anywhere your heart desires, including a recent trip to Scotland that delivered many joys and contributed to my love of the romantic landscapes of rolling hills, pine forests, heather and lochs.

I hope that you enjoy my artwork and photography as much as I'm driven to share them and welcome your feedback.